Dovercourt Dawn
£85
This cast iron Victorian lighthouse is one of a pair that guided ships into the nearby harbour at Harwich, a seafaring town and the birthplace of Christopher Jones, Captain of the Mayflower. This image has lots of personal meaning - we played in the lighthouse as children and my father, a retired Trinity House Pilot, regularly guided ships past the lighthouse into Harwich.
Groynes
£85
Dovercourt beach at dawn - the groynes are all but hidden except for the posts marking their presence. Groynes are essential to prevent erosion of the sandy shoreline and the image is a long exposure to show the serenity of the quiet summer morning.
Shapinsay
£85
This image was made from the pier on the island of Shapinsay as we departed after a wonderful stay at Balfour Castle. The tower is known locally as the Douche and was originally built in the seventeenth century as a dovecot, but converted in Victorian times into a saltwater shower. Salt water was considered beneficial but the temperature of these northern waters was disagreeable, so showering in heated seawater was the ingenious solution.
Loch Arklet
£85
This little loch is very close to Loch Lomond near Inversnaid, a place very well known to photographers because of the Inversnaid Photography Centre that for many years held outstanding courses.
Ventura Pier
£85
Early morning light and gentle waves lapping between the legs of the pier - a beautiful morning in California. As I arrived on the beach I met a travel photographer using a rare 7 x 17 inch film camera to photograph the pier for a magazine. After a brief chat we made our images before the light changed.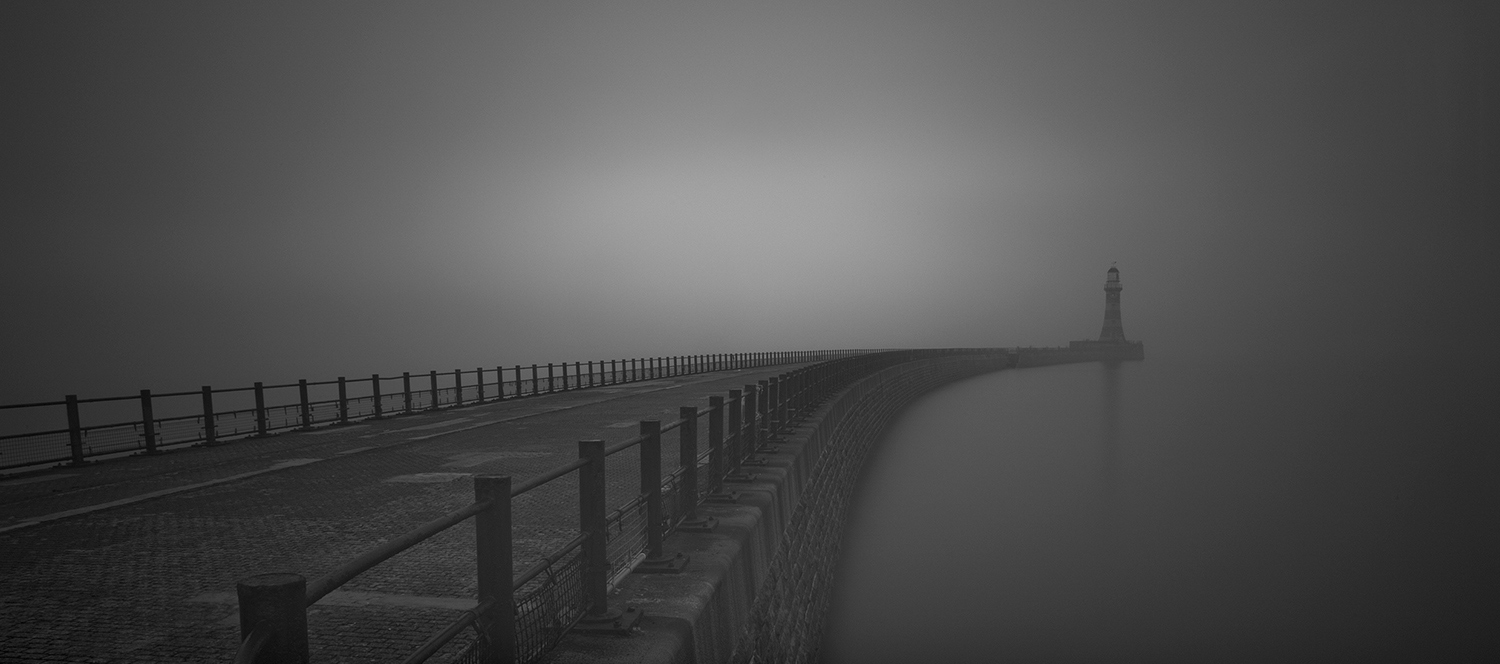 Roker Pier
£85
After arriving at Roker pier at 5am to find it totally invisible in extremely dense fog, a patient wait in the car was rewarded and just after 6am the fog started to lift revealing an eerie sight. The sound of the lighthouse foghorn the can only be imagined, but added to the sense of eeriness.